"They're a rotten crowd," I shouted across the lawn. "You're worth the whole damn bunch put together."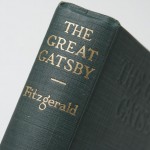 A final chapter, nine, follows the death of James Gatz. His funeral, delayed to accommodate persons who never would come, is attended by only by Nick, Gatsby's father, a mailman, servants and Owl Eyes. With this, our online book discussion of The Great Gatsby concludes with final thoughts and reflections on an American literature classic that grows in appreciation by generations of readers as a signal work of social history.
Online book discussion
When I had the idea of holding an online book discussion on The Great Gatsby, the release of a new film version had the opening on Christmas Day. Shamelessly attempting to leverage readership for my nascent history blog, I thought September would be timed just right to coincide with a build up of publicity for the Leonardo DiCaprio movie, with many readers wanting to read or reread the novel prior to watching the film. While the film release was subsequently pushed back until some date uncertain save "Summer 2013," I can't be more pleased with the relatively small number of active participants who made this literary experiment so enjoyable.
Gatsby, a personal favorite, was also a good choice due to the brief length of the work, less than 200 pages organized into nine chapters of roughly equal size. With busy lives and scores of more pressing demands on everyone's time, eight sessions seemed just right. What I learned, though, is that six is more likely the reasonable limit of time resources available to the most dedicated book discussion participant.
To the Seelbach! – later, perhaps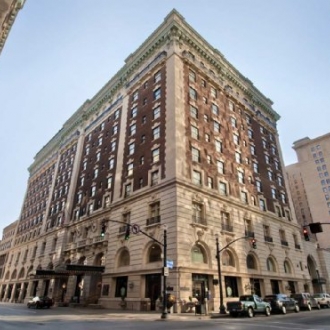 I've not yet been to The Seelbach Hotel, now operated by the Hilton. From my home in Indianapolis, Indiana, the Louisville landmark and scene of Tom and Daisy's wedding reception in no longer a drive than two-and-a-half hours. I reserved a few tables at The Old Seelbach Bar, where according to the hotel's website, F. Scott Fitzgerald was eight-sixed for "having one too many," an account with all the ingredients of apocrypha, the author's notorious drinking, his known presence at the hotel and in Louisville and mention of The Seelbach in Fitzgerald's novel.
The reservation was cancelled Tuesday night for lack of availability, which included my own conflicts. Still, it was a fun idea and I'll need little encouragement to visit the hotel is but one other human wishes to enjoy a 20s era cocktail!
Your own reflections on…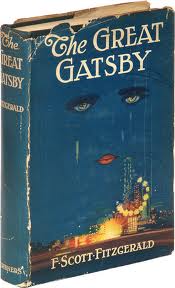 As we close our enjoyable and informative discussion of The Great Gatsby, I invite all who've participated in our discussion as well as those who simply enjoy the read to share your thoughts on the discussion, the book, its author and the period to which Fitzgerald is inextricably tied.
Also fair game is a critique of film versions past and future. Last weekend, I watched for the fist time the 1974 version with Robert Redford, an actor I greatly enjoy, especially during the period in which he played the title role in The Great Gatsby. I found it appallingly awful. While it is hard for me to imagine a worse version, the stated reason for the DiCaprio film's delay is that the director want's to work more on the 3-D aspects of the movie. Apparently neither the director nor the leading man have taken notice of how nothing about The Great Gatsby lends itself to 3-D. I predict a stinker.
Finally, thank you so much to those who took time from their busy schedules to add not only to this discussion, but to my delight in sharing a smart conversation about a beloved work of literature.
Best regards,
Mark Thomas