Care to join in an online book discussion on The Great Gatsby?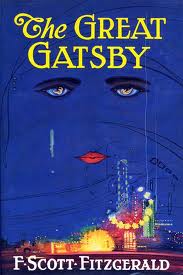 Beginning the week of 10 September, this site will host a discussion on F. Scott Fitzgerald's 1925 classic of American Literature. Composed of only nine chapters, Gatsby is the perfect book discussion novel for the busy reader.
Leave a comment if you're interested in participating and then dust off that copy you read in school, stop by a great second-hand store, order online or download to your favorite e-reader.
Come Christmas 2012, er, Summer 2013 when the latest film adaptation is released, there will be but two types of people: those who've recently read Gatsby and those who've not. Earn your right to be one of the smug, smart set when everyone is discussing a remake. 🙂