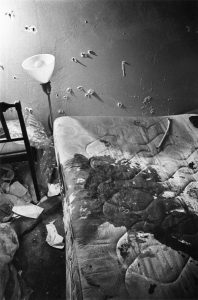 If you don't know who Fred Hampton was, it's probably not unintentional. It was on this date in 1969 that Fred Hampton and Mark Clark, two leaders of the Illinois Black Panthers, were killed by Chicago police officers during an early morning raid. Four other Black Panthers were seriously wounded. No police officers were shot.
A subsequent investigation determined that the police, who were serving a warrant on the Chicago apartment, fired more than ninety rounds. The only discharge from any Black Panther member was the posthumous discharge of Clark's shotgun after he was killed instantly at the onset of the raid.
Hampton died unarmed in his bed seconds after being awakened by the police fusillade.
History as Prologue
If you'd like to know the philosophical origins of the Blue Lives Matter reaction to protests against systemic racism, Black Lives Matter, read up on Fred Hampton's assassination.